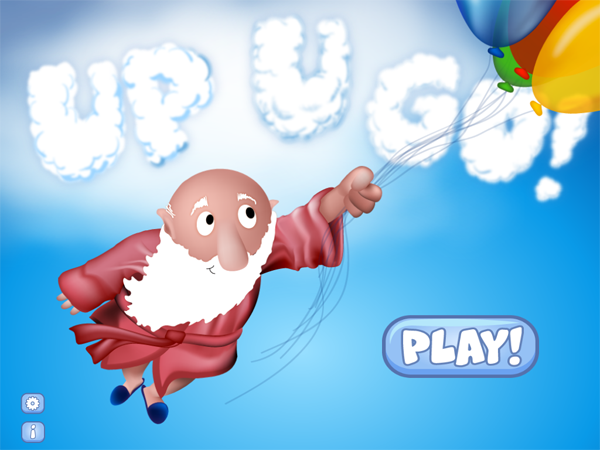 Up U Go!
illustration/game art

software design
Up U Go! is an application released originally for the iPad and then later as a universal app for the iPhone and iPad.
As the sole game artist, I designed the main character and all sprite animation, illustrated level backgrounds, map levels, and designed the user interface. As a developer, I rapidly prototyped and tested concept designs, helped develop the game logic, co-ordinated with programers. In addition I moderated user testing, and advised on level design.
All graphics were custom illustrated with Adobe Illustrator and Adobe Photoshop.